Friday, May 24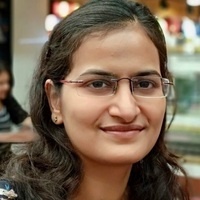 Works In Progress Series: Priyanka Gupta, PhD, Postdoctoral Fellow Bibb Lab - "AMPK tumor suppressive actions is modulated by dysregulated CDK5/p25 signaling...
Tuesday, May 28
Adil Haider, M.D.
Tuesday, June 4
Mike Chen, M.D. & Elizabeth Beierle, M.D. Chen: Professor, Division of Pediatric Surgery; Jospeh M. Farley Chair in Pediatric Surgery; Director, Division...
Learn about modern hernia treatment options. Talk to UAB Medicine's top hernia surgeons about minimally invasive hernia surgery. Take a turn operating the...
Tuesday, June 11
Kelly McMasters, M.D., Ph.D.; Ben A. Reid, Sr., Professor of Surgery; Department Chair, Department of Surgery, Surgical Oncology
Tuesday, June 18
Renea Ryan, Ph.D.; Professor of Biochemical Pharmacology, Pharmacology, School of Medical Sciences; Academic Director of SAGE