November 2018 Extra Monthly Pay Date Contact Information: Name: Payroll Services Phone: (205) 934-4523, Option 2 Email: payhelp2@uab.edu
Check the Final Exam schedule for detailed information.
Please join us for the Bioinformatics PowerTalk Seminar Series with Bruce Korf, M.D., Chief Gemonics Officer at UAB. He will be talking about "The UAB...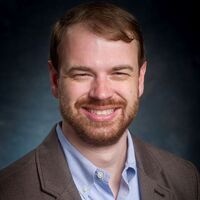 The mission of the CCTS Training Interdisciplinary & Emerging Research Scholars (TIERS) program is to provide beneficial information on career planning and...
"Molecular Profiling in Ovarian Cancer"
Speaker: Jean Ann Larson, BSIE, MBA, EdD Host Unit: Department of Physical Medicine and Rehabilitation